2014 Visiting SAGE Nicholas Kristof
SAGE will host Nicholas Kristof as its 2014 Visiting SAGE. Kristof is a two-time Pulitzer Prize winning author, a celebrated columnist with The New York Times, and an Oregonian.
He will share his experience reporting from six continents, and the core message from his new book, co-authored by Sheryl WuDunn, A Path Appears. This powerful new book has garnered significant praise for its deep examination of people making the world a better place, and the many ways we can support them. The book will be released on September 23, and signed copies will be available for sale at the event.
SAGE is a Portland-based nonprofit organization that inspires people over fifty to live a legacy of service and advocacy for younger and future generations. The Visiting SAGE speaker
series inspires people to find new pathways to civic leadership and service. Learn more at www.wearesage.org.
This event is co-sponsored by Literary Arts, and the reception is sponsored by Beneficial State Bank.
Promotional sponsors include Coalition for a Livable Future, Elders in Action, Mercy Corps, and World Affairs Council of Oregon. Our venue sponsor is First Congregational United Church of Christ. Et Fille Wines generously donated the wine for our reception.
For questions on ticketing, please contact Brown Paper Tickets at 1-800-838-3006.
For questions on the event, please review SAGE's event website at www.wearesage.org/get-involved/visiting-sage or contact SAGE at 971-717-6570.
Ticket refunds are not authorized, however you may transfer your ticket to another person. To do so, please call Brown Paper Tickets at 1-800-838-3006 with your ticket confirmation number and the name of the person to whom you will transfer your ticket.
E!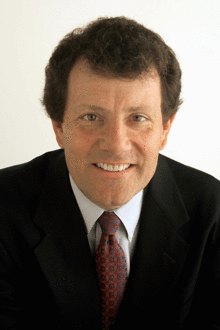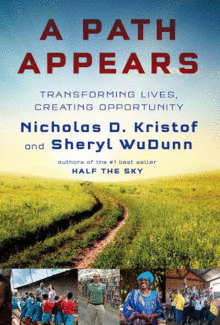 _________________________________________________________________________________
Event details:The Visiting SAGE event will be held at First Congregational United Church of Christ on October 5 at 4:00pm (doors open at 3:30pm). General admission tickets are $20. Special admission tickets are $40. Tickets available at www.wearesage.org.
Nicholas Kristof, a columnist for The New York Times since 2001, writes op-ed columns that appear twice a week. He won the Pulitzer Prize two times, in 1990 and 2006, and in 2012, he was a Pulitzer finalist in Commentary. He grew up on a sheep and cherry farm near Yamhill, Oregon, graduated Phi Beta Kappa from Harvard College and studied law at Oxford University on a Rhodes Scholarship. Mr. Kristof has lived on four continents, reported on six, and traveled to more than 150 countries, plus all 50 states. For more information about Mr. Kristof, visit: http://nyti.ms/1sxa422
A Path Appears is written by Nicholas Kristof and Sheryl WuDunn, husband and wife team. The authors assay the art and science of giving and identify successful local and global initiatives, and powerful stories to illustrate how real people have changed the world. They have coauthored three previous books: Half the Sky, Thunder from the East, and China Wakes. For more information about A Path Appears, visit: http://bit.ly/XEDHTR
SAGE is a nonprofit organization that inspires people over fifty to give forward with their time, talent, and passion to enable younger and future generations to thrive.For more information, visit www.wearesage.org.
###