Have you ever received a letter, an email or a phone call and thought  "that's unusual"?
If you have, then you have taken the first step towards protecting yourself from financial fraud. And here is how you can learn more:
2:00 – 3:30 pm
(in the US Bank room)
801 SW 10th Ave Portland, OR
 Come join our panel of experts from the:
+ Multnomah County Fraud Specialist Team 
+ Elders in Action 
Learn how you can avoid the latest scam, what to do if you see something suspicious and how you can stop future abuse in your community.
Our panel will discuss current trends and what is being done to go after the perpetrators. You have the Power to Protect yourself and your loved ones. Come join us and learn from the experts.

Power to Protect is    sponsored by Umpqua Bank. 
TriMet Proposal to Increase Honor Citizen Fares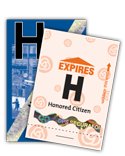 TriMet is proposing to increase Honored Citizen fares by $0.25 for single tickets and $2 for monthly passes beginning September 1, 2015. This is the first increase for Honored Citizens since 2010, despite increases to fares for other riders.
TriMet is inviting interested community stakeholders to a public forum on 
March 5, 2015 from 1:00-2:00 pm at the TriMet Transit Mobility Center, 515 NW Davis Street
in downtown Portland. Your participation will help shape TriMet's strategy to make this fare increase as painless as possible for Honored Citizen riders.   Please RSVP to
Nina Jones
or 503-962-2337 if you would like to attend this discussion.
 For those interested in testifying on this proposed increase, TriMet Board meetings are held on the 4th Wednesday of every month at 9 am. The hearings on the proposed Honored Citizen increase will be held on
April 22
and
May 27
. For meeting locations and details on giving testimony 
click here.
? The Age of Love  ?
 Join us for a special Valentine's Day screening of
The Age of Love.
Saturday, February 14 at 1:30pm | $8
 Hollywood Theater, 4122 NE Sandy Blvd.
THE AGE OF LOVE
follows the humorous and poignant adventures of thirty seniors in Rochester, NY who sign up for a first-of-its-kind speed dating event exclusively for 70- to 90-year-olds.
The film takes viewers where no documentary has gone before — directly into the lives of older singles who are looking for a new chance at love.
The screening is a benefit for Hollywood Senior Center and Elders in Action. Sponsored by AARP Oregon and Age-Friendly Portland.
? Buy advance tickets
here.
For more info about the movie click here ?
   Right after the movie, join us for
Speed Dating for Adults 65+
February 14, 2015
3:30-5:00 pm
Hollywood Senior Center 
1820 Northeast 40th Avenue, Portland
Meet a new friend or companion at Portland's very first speed dating event for older adults. Speed dating is a fun, lively way to meet like-minded singles – without worries or commitment.
Whether you're seeking a companion, friend, or a soulmate, here's your chance to get to know a variety of interesting people in a series of five minute one-on-one chats.  
Come join us – it will be fun.
 Light refreshments will be served.
Space is limited.   The event is FREE!
You must register by February 12
For Info and Sign-Up: 503.288.8303
Upcoming Power to Protect  Event in February
Our next panel on preventing Elder Financial Fraud  is on:
 Tuesday,  February 24th
2:00 – 3:30 pm
(in the US Bank room)
801 SW 10th Ave   Portland, OR
This panel will provide you with the latest information concerning fraud prevention and be available to answer your questions about this issue.  For additional information call 503-235-5474 or email us.